This year, Pantone has chosen a soft and muted color for 2022 called "Very Peri." This color evokes feelings of tranquility and peace, making it perfect for product designs or usage in marketing campaigns. If you're looking for a versatile color that can be used in various ways, Very Peri may be perfect for you!
What is Pantone Very Peri?
Pantone Very Peri 17-3938 (hex color #6667ab) is a periwinkle shade with a violet red undertone. Pantone said Very Peri is the "happiest and warmest of all the blue hues" meaning transition and new possibilities.
"As we move into a world of unprecedented change, the selection of PANTONE 17-3938 Very Peri brings a novel perspective and vision of the trusted and beloved blue color family, encompassing the qualities of the qualities of the blues, yet at the same time with its violet red undertone, PANTONE 17-3938 Very Peri displays a spritely, joyous attitude and dynamic presence that encourages courageous creativity and imaginative expressions", said Leatrice Eiseman, executive director of the Pantone Color Institute.
How to use Pantone Very Peri?
Pantone has created four unique color palettes featuring Very Peri, conveying a different mood and illustrating Very Peri's versatility:
1. Balancing Act: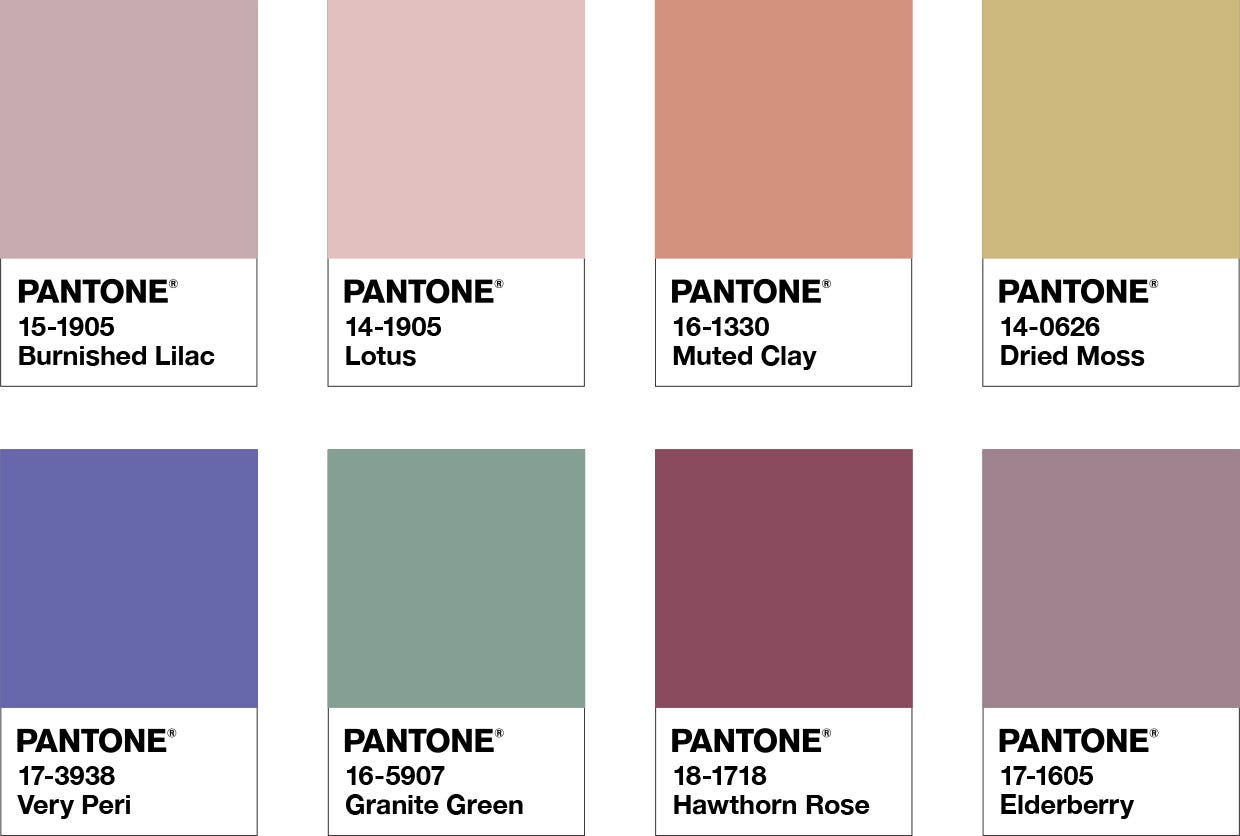 2. Wellspring: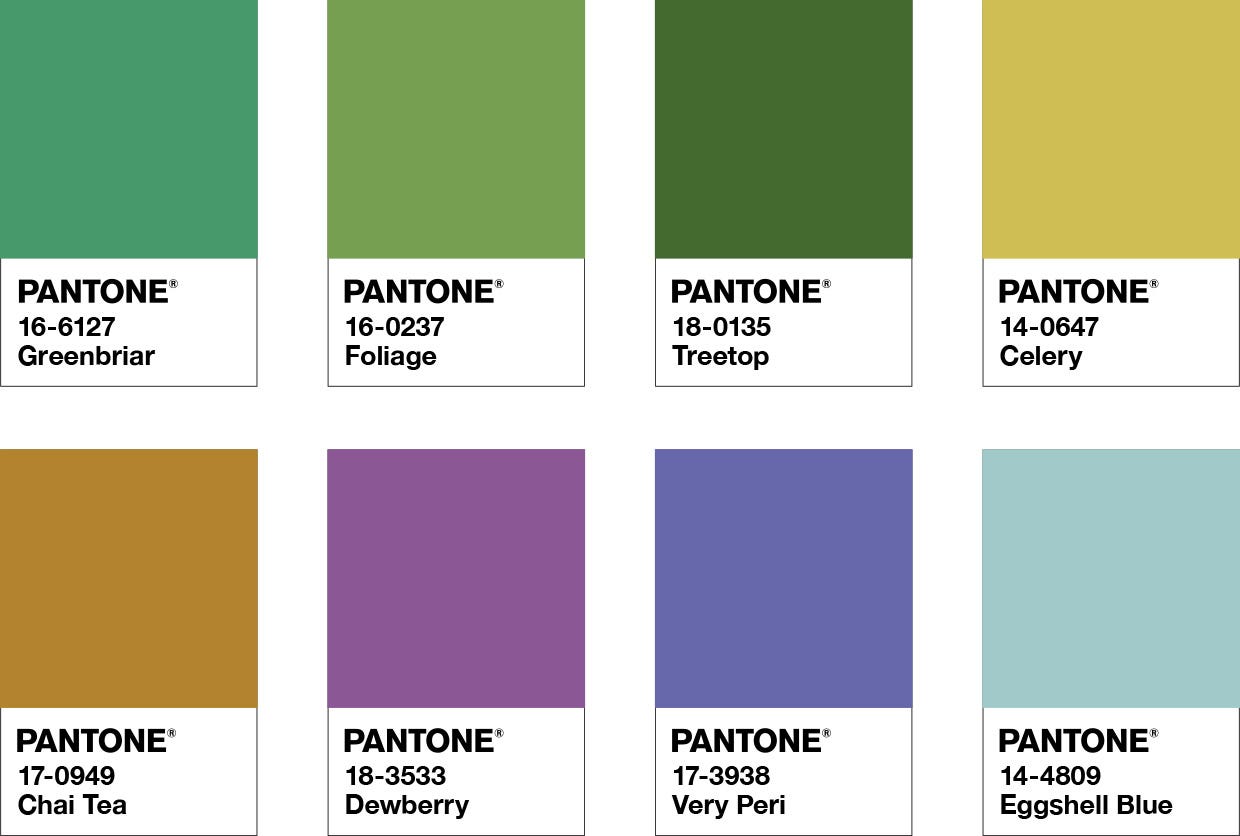 3. The Star of the Show: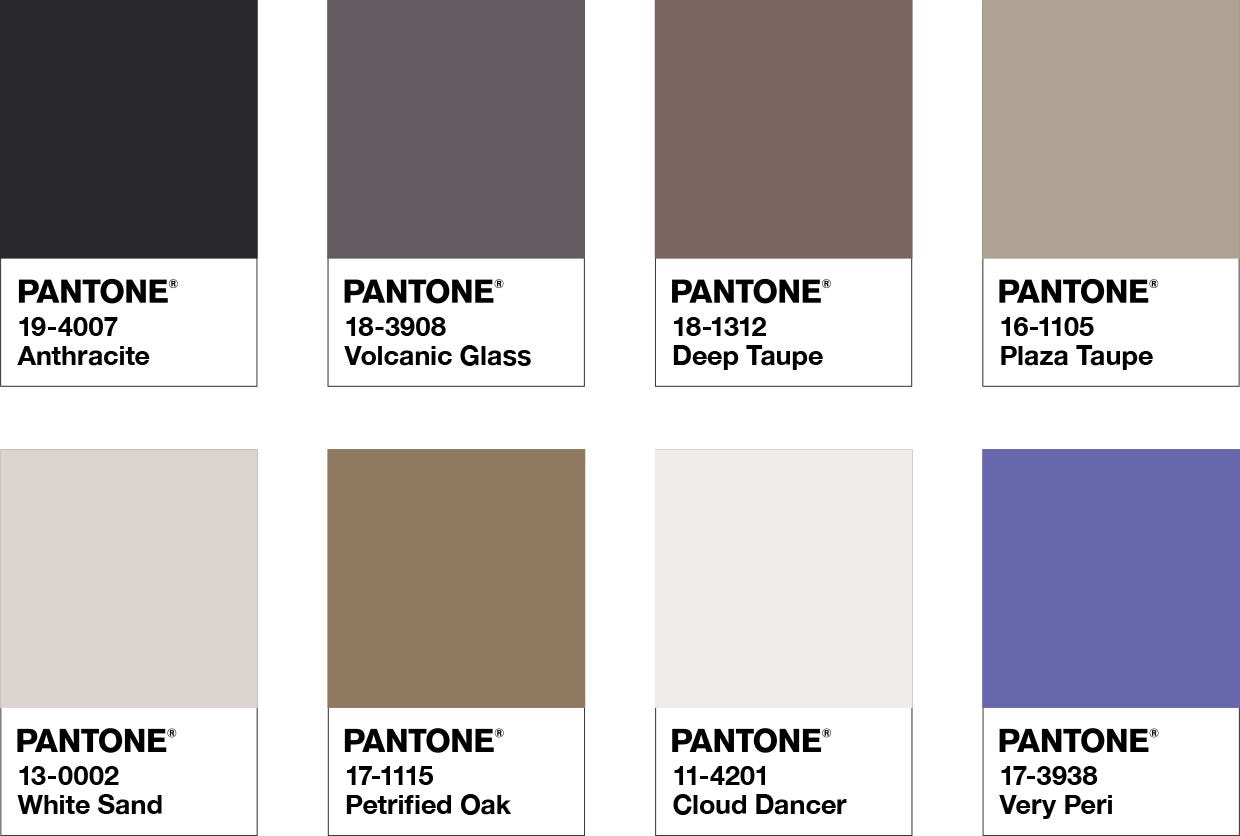 4. Amusements: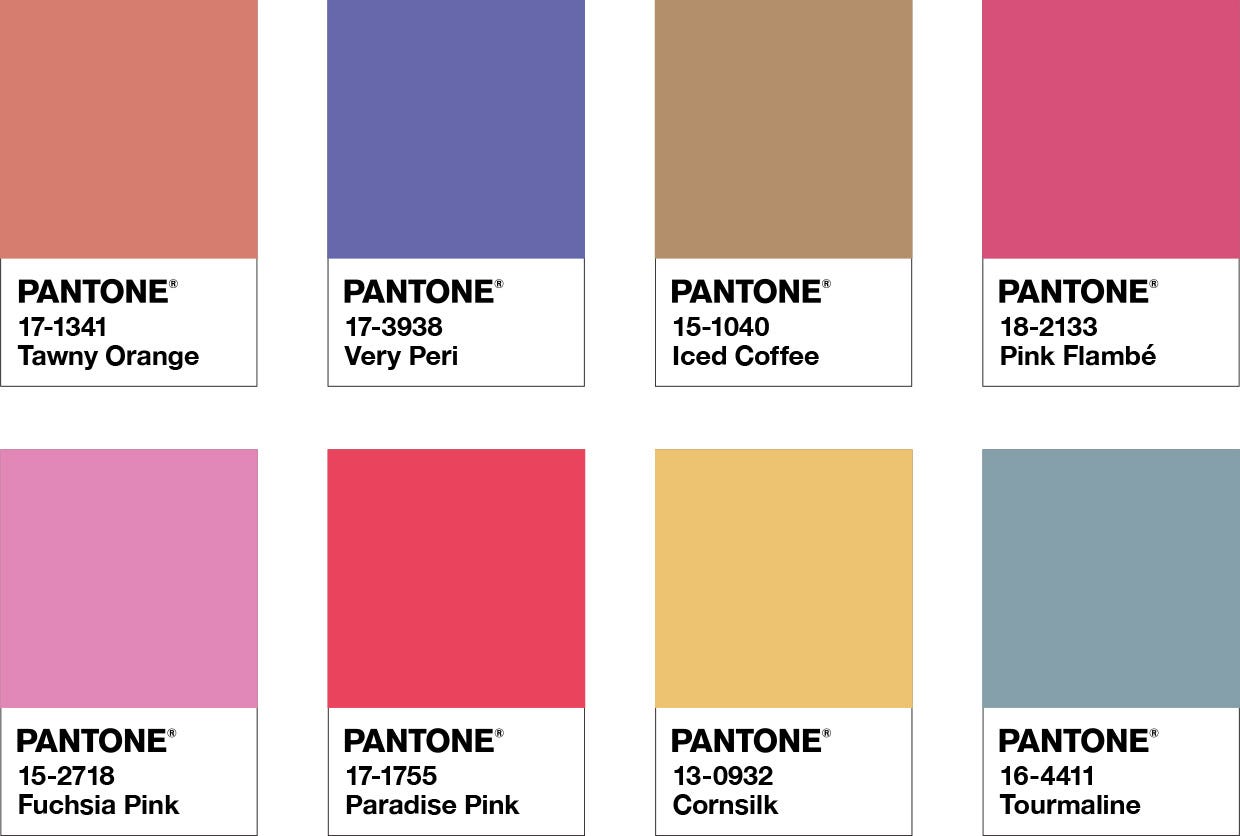 Pantone Very Peri Color Applications
As Pantone color of the year 2022, PANTONE Veri Peri 17-3938 has influenced product development and purchasing decisions in multiple industries:
Apparel and Fashion Accessories
Beauty and Hair
Home Decor and Interior Design
Packaging and Multimedia Design
Colors of previous years
Laurie Pressman, vice president of the Pantone Color Institute, said: "The Pantone Color of the Year reflects what is taking place in our global culture, expressing what people are looking for that color can hope to answer."
Pantone color of the year has been released for 23 consecutive years, influencing product development and sourcing decisions in numerous industries.
| | | | |
| --- | --- | --- | --- |
| Year | PANTONE Color | Color Name | HEX Code |
| 2021 | PANTONE 13-0647 | Illuminating | #f5df4d |
| 2021 | PANTONE 17-5104 | Ultimate Gray | #939597 |
| 2020 | PANTONE 19-4052 | Classic Blue | #0f4c81 |
| 2019 | PANTONE 16-1546 | Living Coral | #ff6f61 |
| 2018 | PANTONE 18-3838 | Ultra Violet | #5f4b8b |
| 2017 | PANTONE 15-0343 | Greenery | #88b04b |
| 2016 | PANTONE 13-1520 | Rose Quartz | #f7caca |
| 2016 | PANTONE 15-3919 | Serenity | #93a9d1 |
| 2015 | PANTONE 18-1438 | Marsala | #964f4c |
| 2014 | PANTONE 18-3224 | Radiant Orchid | #ad5e99 |
| 2013 | PANTONE 17-5641 | Emerald | #009473 |
| 2012 | PANTONE 17-1463 | Tangerine Tango | #dd4124 |
| 2011 | PANTONE 18-2120 | Honeysuckle | #d94f70 |
| 2010 | PANTONE 15-5519 | Turquoise | #45b5aa |
| 2009 | PANTONE 14-0848 | Mimosa | #f0c05a |
| 2008 | PANTONE 18-3943 | Blue Iris | #5a5b9f |
| 2007 | PANTONE 19-1557 | Chili Pepper | #9b1b30 |
| 2006 | PANTONE 13-1106 | Sand Dollar | #decdbe |
| 2005 | PANTONE 15-5217 | Blue Turquoise | #53b0ae |
| 2004 | PANTONE 17-1456 | Tigerlily | #e2583e |
| 2003 | PANTONE 14-4811 | Aqua Sky | #7bc4c4 |
| 2002 | PANTONE 19-1664 | True Red | #bf1932 |
| 2001 | PANTONE 17-2031 | Fuchsia Rose | #c74375 |
| 2000 | PANTONE 15-4020 | Cerulean | #9bb7d4 |